Liferay is a powerfull tool for collaborative work at the office. But enterprises needs highest mobility levels, thanks to smartphones and now to tablets, people can work anywhere with somebody without time or space barriers.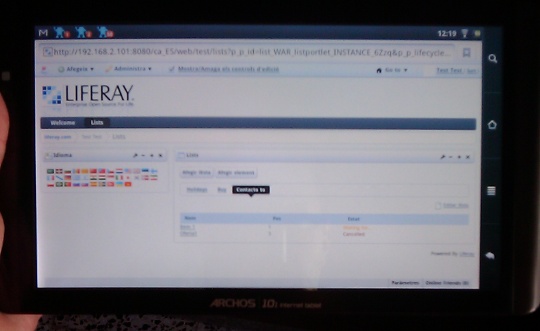 I have tested Liferay portal with a Android Tablet (Archos 101, 16 Gb. http://www.archos.com/products/ta/archos_101it/index.html?country=gb&lang=en). The results have been very good, you can work with a tablet perfectly.
Tablets combines smartphones mobility with computer usability. Very powerfully for works like stock management, quality controls, etc.
In my opinion, enterprises will require tablet adapted portlets for integrate everyday operative with Liferay. May be, tablets will replace some computers soon.